Our Debit card program which was recently
restricted is now restored. Take control of your card
and help us fight fraud. Please download the
CardValet app at your appstore.
Welcome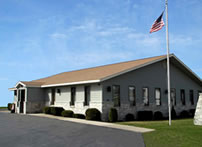 Mission Statement
The mission of Manistique Federal Credit Union is to make a positive difference in the financial lives of our members from all walks of life by providing them with a wide range of financial services at a reasonable cost.
Hours of operation
Lobby:
Drive up:
Lobby and Drive up Friday:
Lobby and Drive up Saturday:

8:30am - 4:00pm Monday thru Thursday
8:30am - 4:30pm Monday thru Thursday
8:30am - 5:00pm
8:30am - 12 Noon
ATM is available 24/7
For service during regular hours and anytime of the day or night, a full service ATM is open on premesis 24/7 that members can use to make withdrawals, deposits and even transfer funds within their account.
TO REPORT a Lost or Stolen ATM & DEBIT card after hours please call 800-472-3272.
Your Accounts are Federally Insured
NCUA-insured shares are backed by the full faith and credit of the United States Government. Please visit
https://www.mycreditunion.gov/protect/Pages/SI.aspx
to find out all the important facts.
Contacts
Dennis A. Cook
Manager/CEO
Janice J. Martin
Assistant Manager, Loan Officer
Tammy L. Rochefort
Office Manager, Loan Officer, Mortgage Specialist - NMLS Number 500726
Stop by or call us (906) 341-6914.
We never email or call you for personal information. Don't get scammed just hang up that call or delete that email.